Welcome to the Magnolia Cemetery Website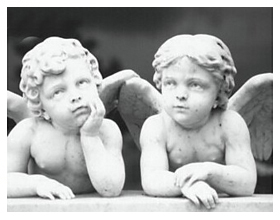 Spreading out beneath a canopy of ancient oaks in Mobile, Alabama is a magnificent city of the dead. Established by a municipal ordinance in 1836 outside the city limits on thirty-six acres of land, this peaceful place of rest now lies in the heart of historic Mobile, just blocks from downtown. Today, Magnolia Cemetery covers over 120 acres, and contains some 80,000 grave sites. Originally called the New Burial Ground, the name was officially changed to Magnolia Cemetery on January 15, 1867. Adjoining Magnolia Cemetery are a National Cemetery containing the graves of over 6,000 veterans, and the cemeteries of Mobile's two Jewish congregations. Today Magnolia Cemetery is cared for and managed under contract by the Friends of Magnolia Cemetery, Inc., which has made it an inspiring example of historic preservation and restoration. The variety and array of funerary art on display are breathtaking; from hauntingly mournful angels to elaborate urns, anchors, lambs, and crosses symbolizing hope, mercy, forgiveness, and memory. In addition, the many graceful epitaphs are reminders of a more eloquent and devout age. A visit to this fascinating necropolis is an outdoor experience not to be missed.
Placed on the National Register of Historic Places in 1986, Magnolia Cemetery documents much of the history of Mobile, Alabama.
Resting within its 120 acres are many notables from Mobile's past. Among them are: Confederate General Braxton Bragg, Battle House Hotel owner James Battle, renowned physician Dr. Josiah Nott, twice Governor of Alabama John Gayle, Civil War authoress Augusta Evans Wilson, Cowbellian de Rakin society founder Michael Krafft, Apache Indian Chappo Geronimo, and the founders of Bellingrath Gardens, Walter D. and Bessie Morse Bellingrath.
In Confederate Rest and the National Cemetery within Magnolia Cemetery are buried war dead from the War of 1812 through Operation Iraqi Freedom.
Magnolia Cemetery has always been a place of change, as it continues to be today. It is a unique and vast urban cemetery. The needs today are very real ones. The challenge to present-day Mobilians is to preserve Magnolia Cemetery; for its past, for its present, and for its future.